History of Aromatherapy
Chinese, Indians, Greeks, Romans and Egyptians used essential oils in cosmetics, perfumes and drugs. As well as for spiritual, hygienic, ritualistic and therapeutic proposes. Essential oils were considered a luxury item in the ancient world. Cleopatra, used them in her room and clothes to seduce Mark Anthony. While Hippocrates, the Greek physician, used them to protect himself against contagious diseases. They have been used as medicine since the eleventh century, when Avicenna in Persia isolated essential oils using steam distillation.
René-Maurice Gattefossé, a French chemist, is considered the founder of aromatherapy. In the 1920s he burnt his arm while making a fragrance and put it in a jar of lavender oil. This alleviated his pain and the recuperation process was a lot faster. After that, he devoted his life to discovering the healing properties of essential oils. In 1937 he published a book called "Aromathérapie: Les Huiles Essentielles, Hormones Végétales". Another French man, Jean Valnet, used essential oils as antiseptics for healing injured soldiers during World War II.
How Aromatherapy Works?
Aromatherapy is a form of therapeutic treatment using essential oils extracted from plants. Oils should be 100% pure and natural with no additives, so it is very important to buy essential oils from a reputable provider. They are made from herbs, flowers, and tree parts such as petals, peels, bark and roots. Plants have cells giving them fragrance, which become essential oils when extracted. However, it takes a lot of the plant to make the essential oil. For example, more than 200 pounds of lavender flower have to be used to make one pound of lavender essential oil.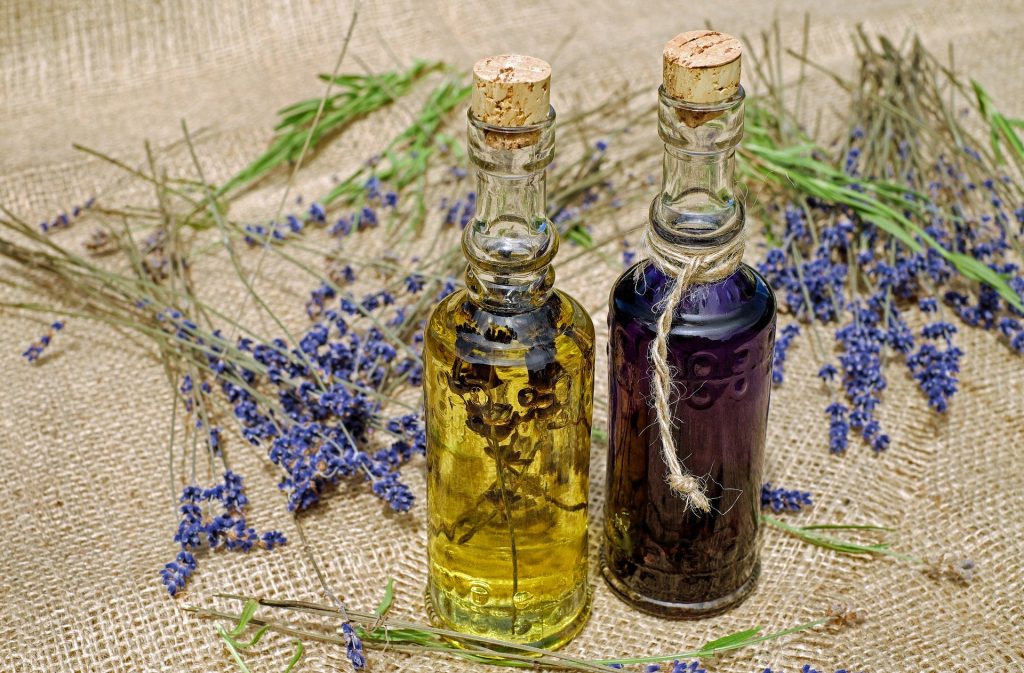 Aromatherapists blend different essential oils depending on the condition which needs to be treated. They will also tell a person the dosage and the proper application method, such as topical, massage, inhalation, ingestion or water immersion. Essential oils can be smelled using products such as diffusers, aromatic spritzers, inhalers and facial steamers.
Smells stimulate receptors in the nose, sending messages through the nervous system to the limbic system, which controls emotions. Oils activate parts of the brain, such as the hypothalamus which can then create serotonin, a chemical that makes you feel good. Chemicals can make you feel calm, relaxed or stimulated. It takes about four seconds for an essential oil to reach the brain and four minutes to be absorbed into the blood stream if applied topically through the skin.
Essential oils absorbed by the skin go into the somatic tissues. They have the ability to destroy viruses, fungi, bacteria and other microorganisms. Some types have anti-inflammatory properties that can relief arthritis, burns and muscular pain. They can be absorbed by the skin through bathing salts, hot and cold compresses, clay masks, body oils, creams, or lotions. You can also add them to your favorite beauty products. Aromatherapy is often incorporated into massage therapy.
This holistic approach aims to heal by supporting the body's natural ability to regain balance and recover from health problems. It is often used in combination with traditional medicine.
Aromatherapy Treatments
Research shows that aromatherapy can help with some conditions such as: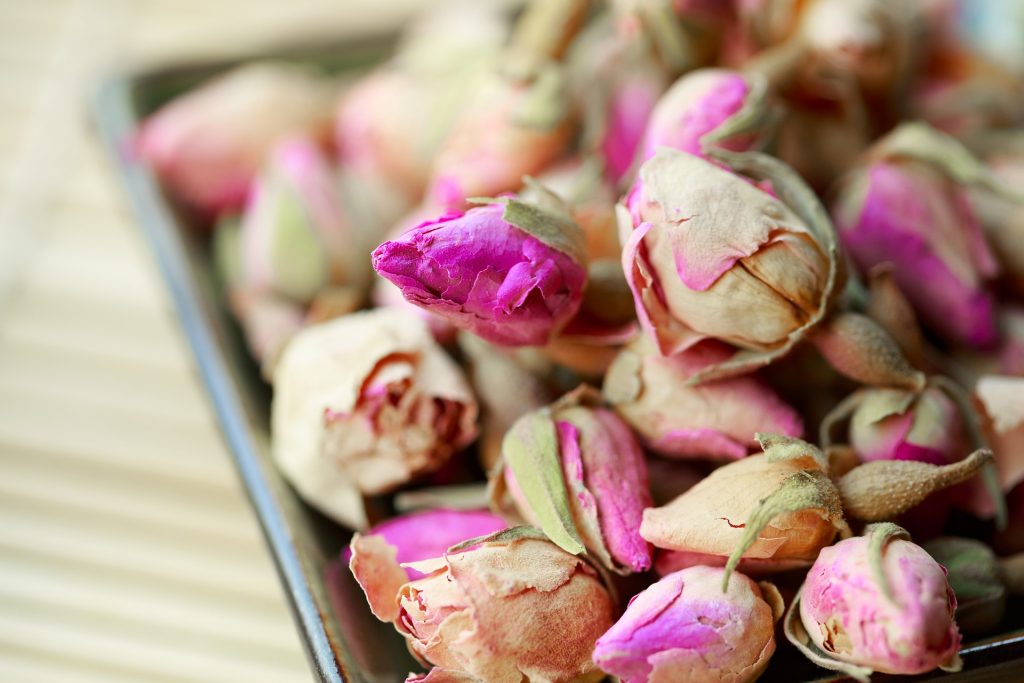 Anxiety, stress and depression
Chronic health conditions
Insomnia
Dementia
Pain such as osteoarthritis of the knee or kidney stones
Nausea and pain caused by cancer treatment
Fight bacteria, fungus or virus
Headaches and migraine
ADHD
Autism
Boost immunity
Arthritis
Menopause and menstrual pains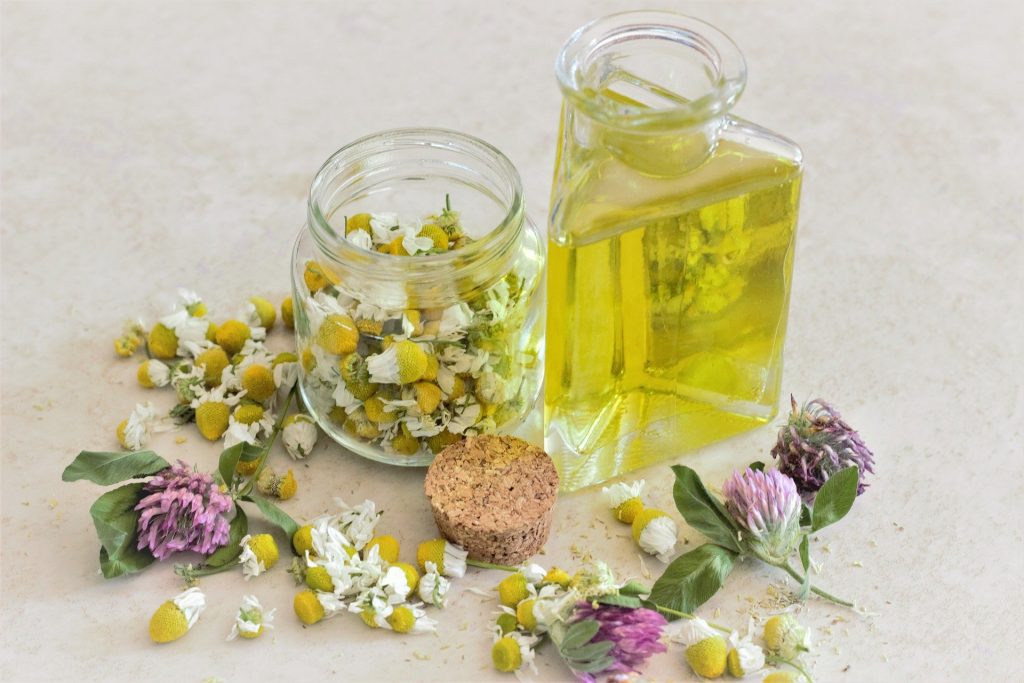 Risks of Aromatherapy
In general, aromatherapy is considered safe. However, it is best to consult with your doctor o a trained aromatherapist about possible risks, especially those with pre-existing conditions, taking medications or are intolerant. The general rule of using aromatic plant oils is to never ingest oils (unless told otherwise by a certified practitioner) or apply oils directly on the skin without diluting. Essential oils should be kept out of reach of children, since they can be especially poisonous to them. Other plants are toxic, such as wintergreen, pennyroyal or camphor.
Women who are pregnant or breastfeeding should consult before using aromatic plant oils. Some oils can also cause problems for those who have high blood pressure or epilepsy. People who have asthma or are prone to nose bleeds should be cautious about inhaling essential oils.
Some oils can cause problems for people who have sensitive skin, causing allergic reactions, sun sensitivity, irritation or even burns. Those with skin conditions such as eczema and psoriasis should be particularly careful.
Diluting carrier oils usually include almond oil, olive oil or coconut oil. Use 0.5 to 1 percent dilution, up to 5 percent is generally considered safe for adults. If unsure, do an allergy test by rubbing the mixture inside the forearm. If there is no allergic reaction in 24-48 hours, then it is safe to use.
These essential oils might cause skin problems:
Citrus oils
Lemongrass
Clove
Black pepper
Cinnamon
Thyme
Eucalyptus
Ginger