---
The scientific name of Roman chamomile is Chamaemelum Nobile, however, it is commonly called English, Russian or garden chamomile. It is native to western Europe and its the true chamomile.
This type of chamomile has as finely divided green gray leaves that resemble that of parsley, being thicker than the leaves of German chamomile. It can grow between 60 centimeters to one meter tall. This type of chamomile is a perennial, meaning it grows for several years.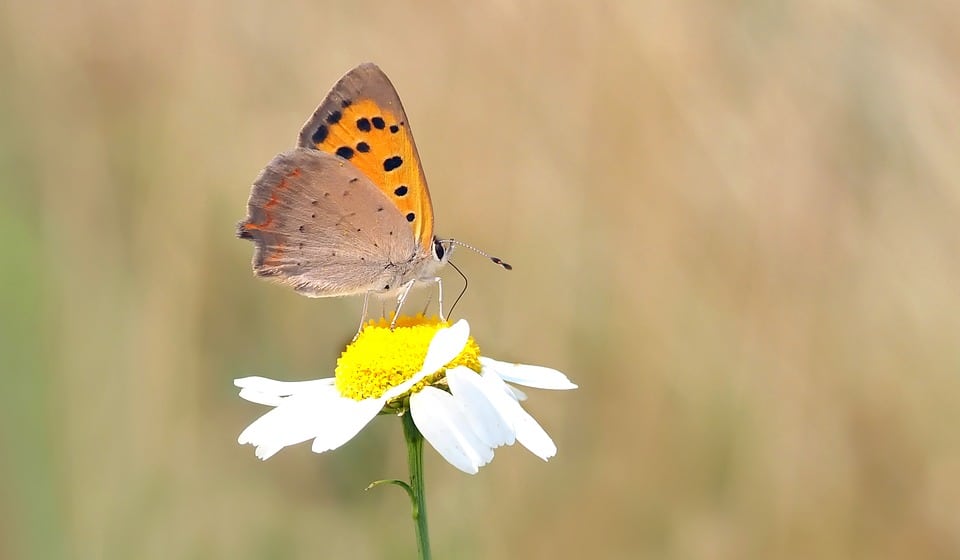 Flavor
Both the flowers and leaves are edible, which can be consumed as chamomile tea or in salads.
How to Care for Roman Chamomile
Propagation
Roman Chamomile can spread via rhizome, which means it sends roots and shoots from its nodes. If left unsupervised it can take over a small area. Many people use it as a permanent ground cover, which can even tolerate light foot traffic. It can be cut off with a lawnmower early spring to encourage fuller growth.
Propagation by transplants is far more effective than by sowing seeds. However, if you do choose to grow chamomile by seeds, then it is best to do so indoors. Start about a month and a half before the last frost. Put a few seeds in each cell of the seed tray, by placing them on top of a seed starting medium without cover. Cut back the weakest plants when they reach a height of 1 to 2 inches. It is best to use natural, rather than artificial light.
At the end of the season, this type of chamomile will self-seed providing more plants for the following year. Single plants need a space of 11 inches (30 centimeters), while rows need to be 9 inches apart. This plant can also be planted in a pot as an accent plant.
Companion planting
Roman Chamomile can be planted with cilantro, mint, feverfew, calendula, spinach, lettuce or cabbage. During spring it goes well with leafy greens, blooming herbs and flowers. Many people plant it with lavender or hyssop.
Soil
It needs well drained, moderately fertile soil. Fertilizers high in nitrogen are more beneficial. This species tolerates a wide range of soil pH between 5.6 (acidic) and 7.5 (neutral).
Light
Roman chamomile prefers to grow in open and sunny places. More sun will make it grow faster, but it is not really an issue. This plant will not tolerate hot, dry weather. It is best to place it at the end of a vegetable row or bed.
Water
Chamomile is very drought tolerant once established, however regular water will keep the plant blooming for a longer time. Shade and more water are necessary in extremely hot climates.
Pests and Diseases
Chamomile is a pretty carefree and tough plant. It does not suffer from many issues, although, it can have problems with thrips, aphids and mealybug. These problems can be treated with insecticidal soap or washed off the plant. Powdery mildew might be a problem, as well, if the weather is too hot and damp. This plant's scent is so strong it keeps pests away. Chamomile tea can be used in gardening to help other plants.
Chamomile flowers attract beneficial insects such as predatory wasps and hoverflies. They also bring butterflies, bees and birds to your garden.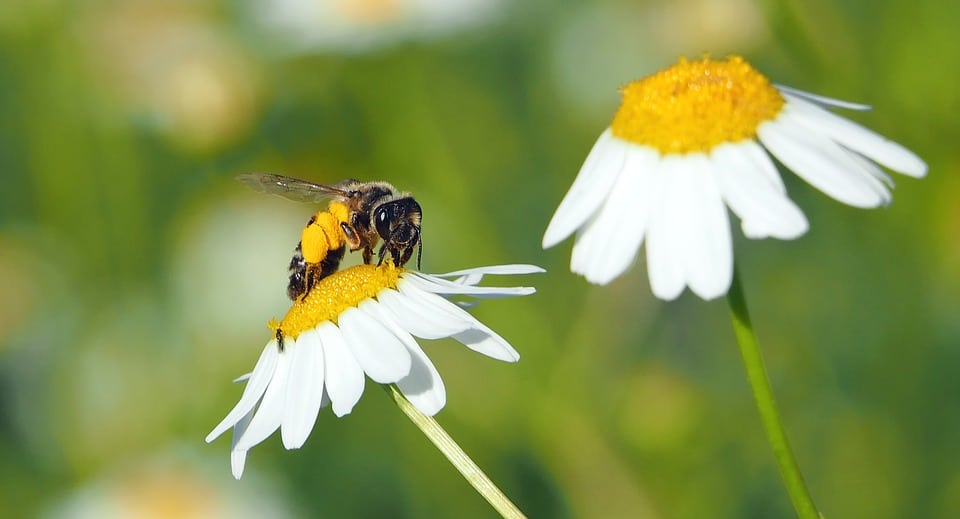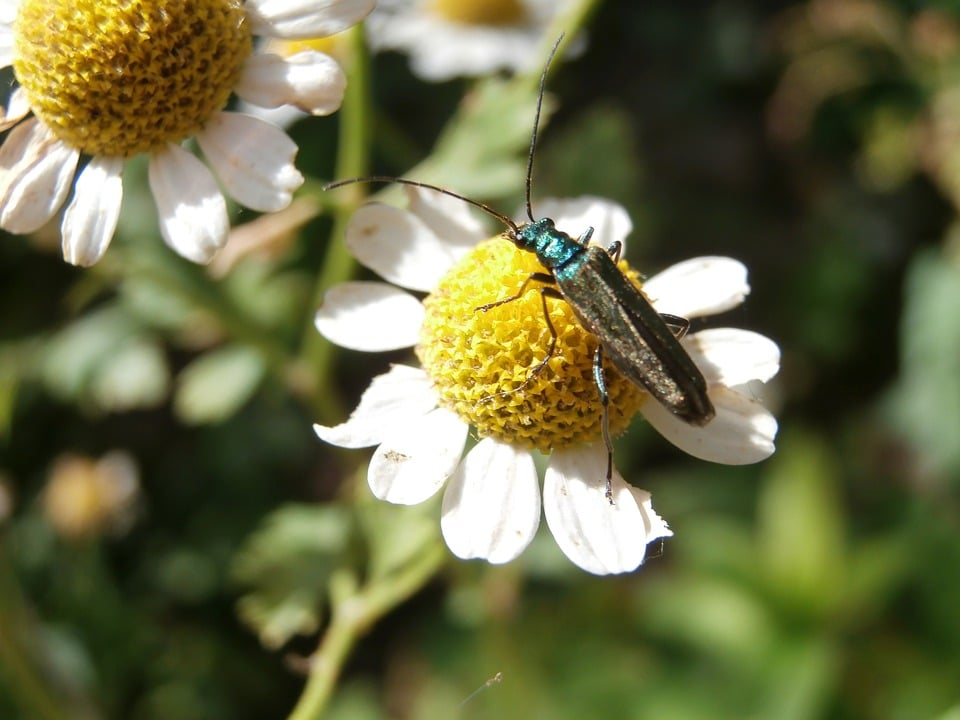 Harvesting
Expect Roman chamomile to bloom between May and October in the northern hemisphere. It is time to harvest when the petals curl back, which usually happens late in summer or early fall. Cut branches with many open flowers and hang them in small bunches so they can dry. Only the blossoms are used, so discard the stems once dried and store in an airtight container.
Roman chamomile produces less flowers than the German chamomile. Moreover, flowers can be used for tea, while both flowers and leaves can be used for potpourri.
---