About
Oregano is part of the Lamiaceae family just like mint. It was associated with joy and happiness by the Greeks and Romans. So much so, that it name comes from the Greek words "oros" which means mountain and "ganos" which means joy. It is native from Europe, especially the Mediterranean area, but now it can be found all over the world.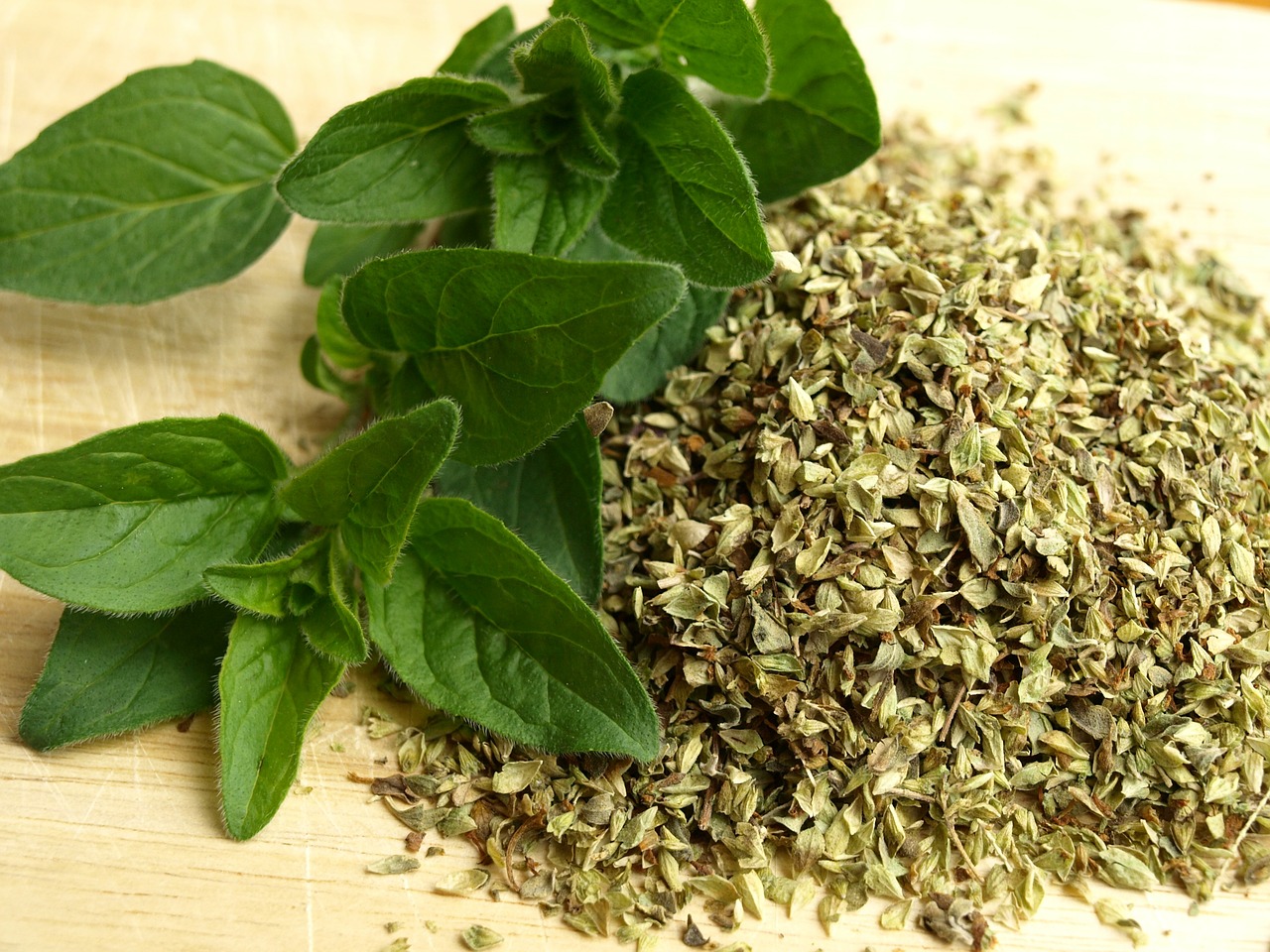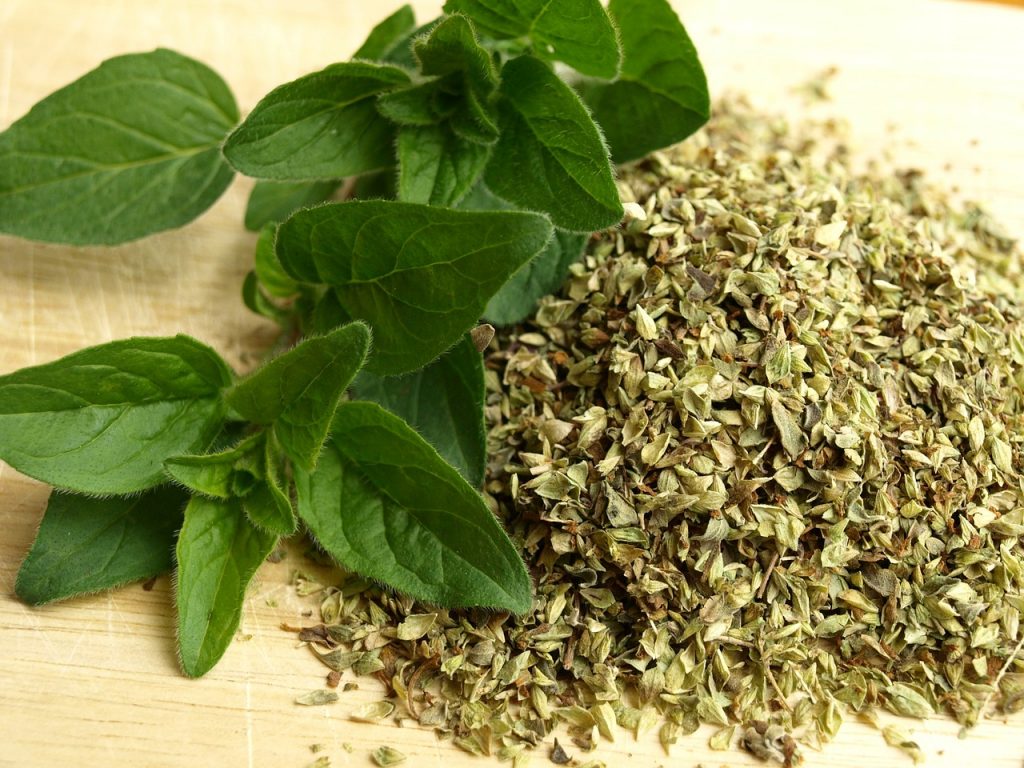 There are several varieties of this herb, the most usual type is known as Origanum vulgare. It can commonly be called wild marjoram, but it is not the same. Marjoram's aroma is less pungent and it has a more gentle, sweeter flavor. Even though they look similar, oregano has olive-green leaves and marjoram has gray-green, slightly hairy, leaves.
It contains vitamins A, B6, C, E, and K, as well as fiber, folate, iron, magnesium, calcium and potassium. This herb gets its flavor and scent from the antioxidants thymol, carvacrol, limonene, terpinene, ocimene, and caryophyllene.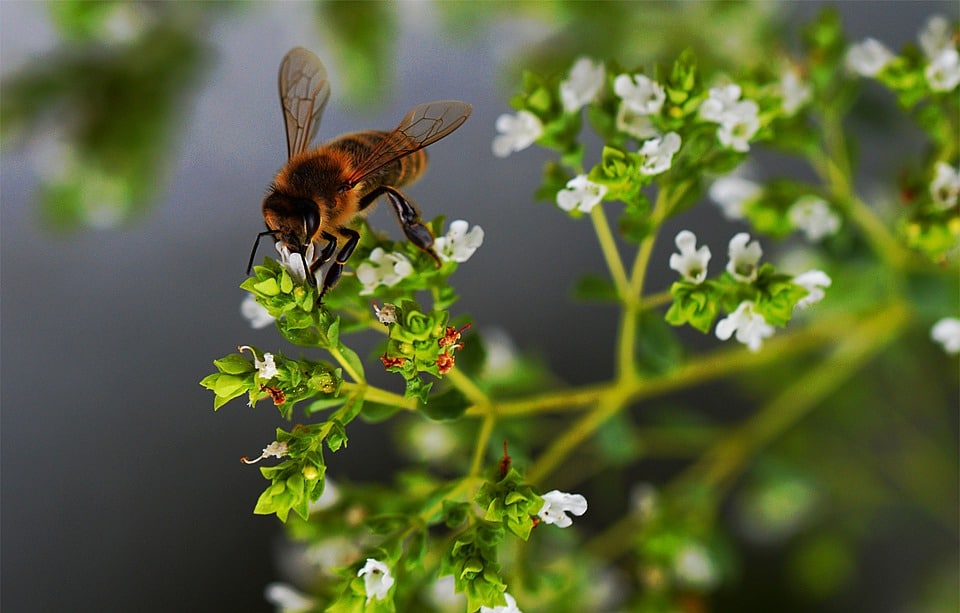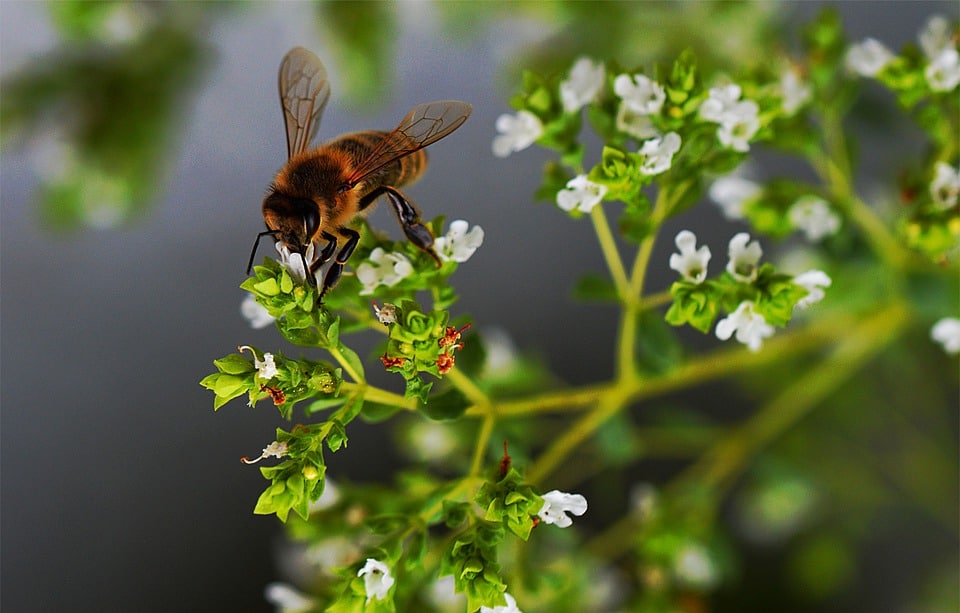 How to grow oregano?
This is a perennial (which means it can live for years) herb which can be grown in a small pot inside or outside in a garden. It is easy to start from seeds, showing signs of life about one to two weeks after sowing. This seed should not be planted in winter; it is recommended to wait till the last frost, when the soil is 70ºF (21.2 ºC). Plant seeds about eight to ten inches apart since they grow one to two feet (or more).
You can also buy a plant or use cuttings to reproduce it. Plants should be allowed to grow about four inches before trimming them. This plant need regular trimming to branch again. It likes the sun (a lot!) and doesn't require much water. Leaves have the best taste just before flowering. Flowers are quite pretty, rose-purple or white, which is why many people plant them in their gardens. Replace plants after three to four years to have the best quality.
How to use oregano?
Cooking with oregano
This herb can be used in many recipes, particularly in Italian cuisine since it is almost always added to pizza and pasta sauces. Mediterranean and Mexican cuisine (there is a specific type of Mexican oregano) also use this herb, mostly in its dry form, however, it is possible to use fresh as well. Fresh leaves have more flavor and aroma; do not use the stem, only the leaves. Use double the dry amount to replace the quantity of fresh leaves necessary in a recipe or vice versa. Its flowers are also edible.
Many use it as the base for making soups, sauces and stews since it can be added early in the cooking process. This herb is usually complemented with thyme, basil, parsley, garlic, onions and olive oil. Fresh leaves should be stored in a plastic bag (with a slightly damp paper towel it can last for a week) in the refrigerator. It can also be frozen. Dried oregano should be placed in an airtight container and stored in a dark and cool place.
Oregano tea
People drink oregano tea for its medicinal properties, especially if they have a cough, sore throat, asthma, bronchitis, nausea, digestive problems or irritable bowl syndrome. It is a diuretic, so it eases bloating. Many of its health benefits are due to the fact that it has flavonoids and phenolic acids.
It may block the harmful effects of free radicals that cause oxidative stress in your body; therefore it is an antioxidant. It is also anti-inflammatory, helping with dry coughs, skin irritations or muscle or joint pains. This tea can help with stomach problems such as acid reflux or parasites. Drink it twice per day with food, during six weeks to fight parasites. It can also be used to regulate women's periods, reducing inflammation and menstrual cramps.
Tea is sold in bags or you can make your own if you. Simply boil two tablespoons of dried oregano in a tea strainer and let it steep for two to four minutes. Otherwise boil a handful of fresh leaves for three minutes, use a strainer to remove the leaves and serve. Honey makes the tea more pleasant.
Oregano aromatherapy
Oregano oil can be defused to be steamed and inhaled, providing benefits for sinus and chest congestion, as well as other respiratory illness. It can boost the immune system, loosening up the respiratory tract and eliminating the built-up of mucus and phlegm. People who have cough fits can use it to suppress them. These benefits has been known since ancient times; Theophrastus, Aristotle, Hippocrates, Dioscorides and Pliny all thought it was an antiseptic for the respiratory system.
Oregano oil
When applied directly on the skin it can fight signs of aging, which is why it is used in soaps or cosmetics. It is used to treat acne and brighten skin complexion. It can also be used in massages to alleviate discomforts related to arthritis or injuries. Simply apply a few drops of oregano oil to lotion or massage oil to relieve sore muscles after a workout. Placed topically, it can treat eczema, psoriasis and mycosis, as well as fungal and bacterial infections.
The easiest way to consume oregano oil is in capsules, this way the flavor is not overbearing. Tinctures (plant infused in alcohol or other solutions such as water) are also available. Those who want to drink the oil directly need to dilute it in coconut milk, smoothies or water. Oregano oil is super strong, the first time I diluted it in water I burned my lips. Put one or two drops at the bottom of a glass then fill it up with water.
You can even use this oil while cleaning your house, just add a few drops to a cloth to clean surfaces. Add it to your laundry to kill bacteria and give it a fresh smell. Make sure to get this oil from reputable sources, since it is often falsified being completely syntactic.
Oregano warnings
As with any health product, it is best to consult your doctor if you have any pre-existing medical conditions. Pregnant women should only consume oregano in foods. Oil is not recommended during pregnancy and breast feeding since there is a moderate risk of mucous membranes irritation and it can also cause embryotoxicity. People with diabetes (it may decrease blood sugar levels), allergies (to plants in the Lamiaceae family), or bleeding disorders (may inhibit blood clotting) should not use it medicinally. It might also interact with anti diabetic and anticoagulants drugs.
Do not use this oil in baths since it might burn your skin. It is not safe to use topically for children under the age of two or for those who have damaged or hypersensitive skin. The oil of this herb lowers the absorption of cooper, iron and zinc supplements. In general, consuming oregano and using its oil, for medicinal purposes, is considered safe. There is no specific recommended dosage.